How does FoodChain work?
FoodChain is the easiest way to find unsold food around you and help the environment in the process
Find discounted food
Use our Web or Mobile App to find nearby places that sell discounted food
Book and pay
Book your desired items before they expire and pay through the app
Collect your food
Collect your food from the vendor or arrange a transport for larger items
Waste happens at every level of the food chain…
I want to rescue:
Waste happens at every level of the food chain…
I want to rescue:
1 kg of apples
Everything your business needs to join the next food revolution
Find new opportunities for your business with FoodChain
Discover new customers
Reach like-minded people on our platform and bring in new customers
Grow your revenue
Open a new revenue channel by offering your unsold food
Learn how to reduce your waste
Get access to resources that will help you reduce the waste that you produce
Help the environment
Reduce the environmental impact of your company with a only few clicks
Publish your unsold food in seconds
Home
Dashboard
Products
Inventory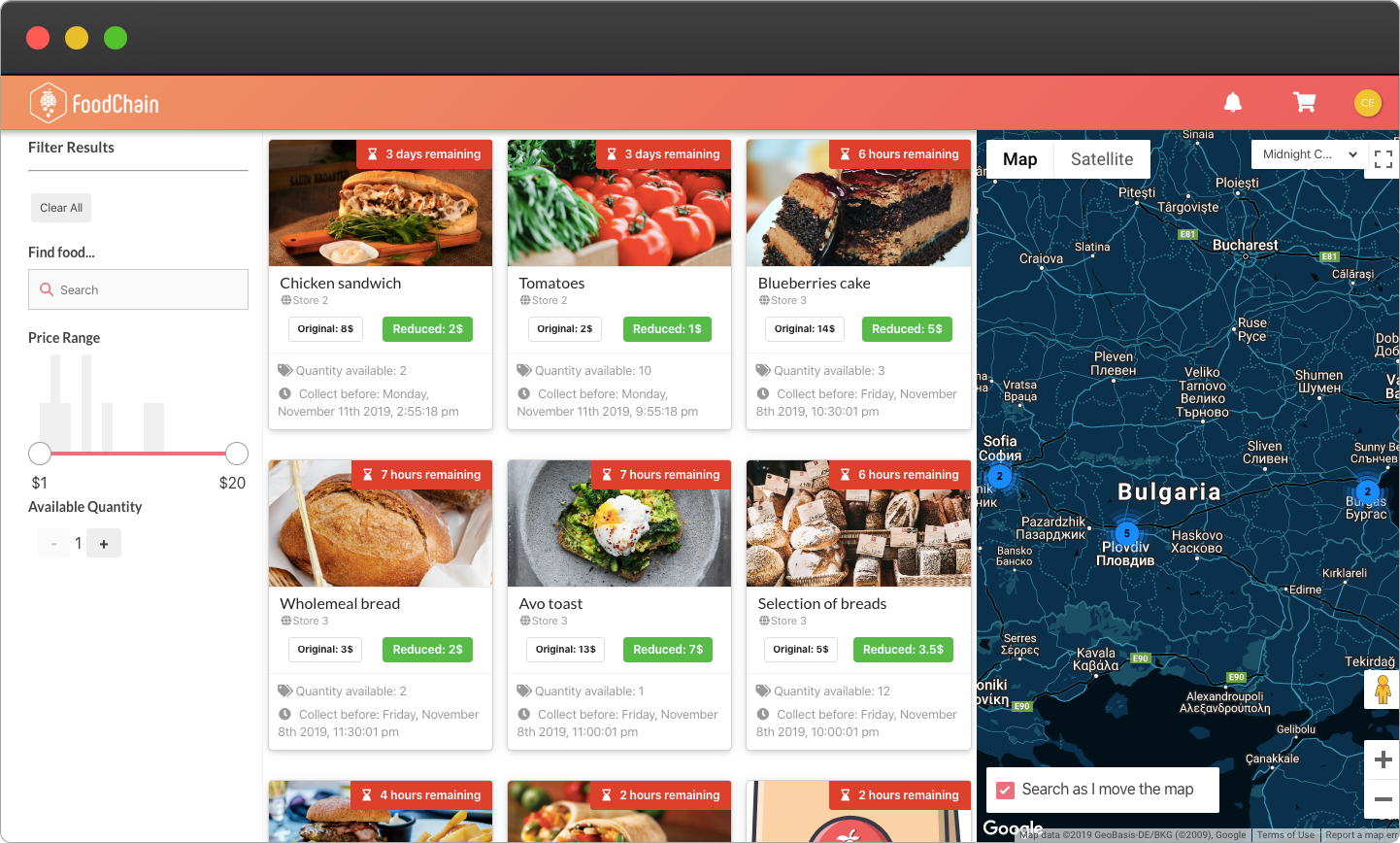 Do not underestimate the impact that you can have!
According to the United Nations, food waste accounts for 8% of the world greenhouse gas emissions, the equivalent of 2 billion tons of food thrown away per year. The amount of water wasted on food that does not reach our table is 550 trillion litres.
Check the positive impact that you can have on the environment by buying even these small everyday items that were normally going to be thrown away by your local supermarket or restaurant.
What are you saving?
How are you getting there?