How does FoodChain work?
Create and validate your company profile
Let us sync with your database or enter your products manually
Choose the reduced price and enter the expiration date
Monitor your orders and prepare the food for your clients
Arrange delivery or wait for a customer to pick up his food
How can FoodChain help my business?
FoodChain is the easiest way to offer your unsold food and help the environment in the process
Increase revenue
Increase your revenue by selling food that you would have otherwise thrown away
Discover new clients
Discover like-minded people and reach new customers through the FoodChain platform
Improve your CSR
Decrease your carbon footprint and show your clients that you really care about the environment
FoodChain for Companies
FoodChain for Companies is aimed at food manufacturers, producers, and distributors that normally sell only to other companies in bulk. After successful verification process as a FoodChain Supplier, you will receive a premium rate at which you can sell to other businesses on our platform.
After you publish your discounted deal and it is booked and paid by another company, you will need to arrange transportation between the businesses in any way that is suitable for the delivery of the food items before their expiration.
In addition, to selling to other businesses you will also be able to find highly discounted food items on the platform that can fit the needs of your business and reduce your costs. What type of business are you?
If you have any type of food item, large or small, that is close to its expiration date publish it on the FoodChain platform and it wll reach a person that wants to buy it!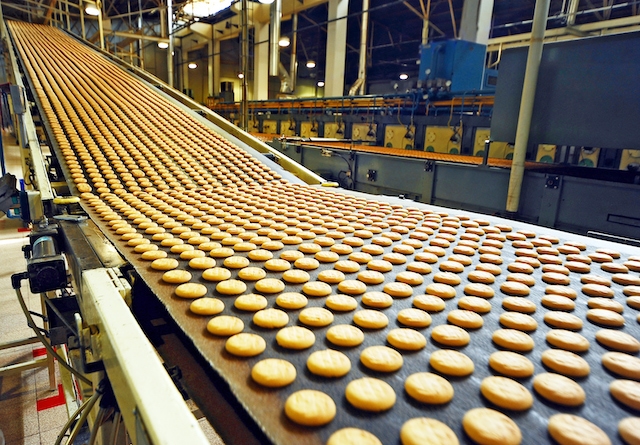 Food manufacturer
Seasonality and inability to find distributors will sometimes lead to decreased production or even throwing away of produced food batches. With FoodChain you can find clients willing to buy your goods at a discounted price
Examples of food that you can sell:
You can list any food item that you produce and you can determine the minimum or maximum batch size that you are willing to sell
How will customers receive their food?
You need to let know the customer if delivery is included in your price or not and after completion of the order you will need to arrange the transportation between each other*
How will I be paid?
People that buy from you will pay you directly
Publish your unsold food in seconds
Dashboard
Products
Inventory
Places